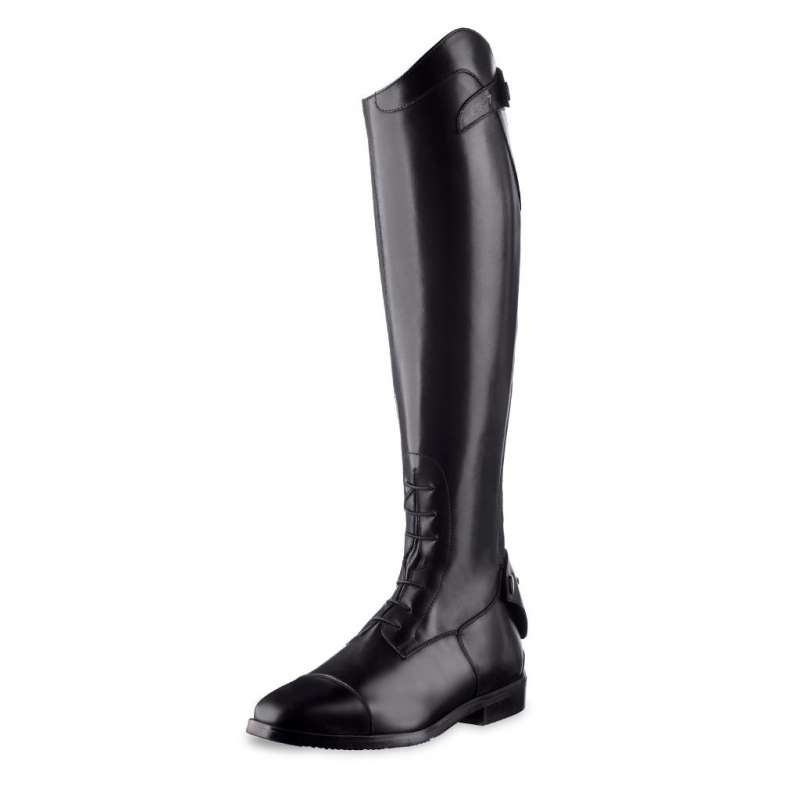  
Ego 7
Ego 7 Boots - ORION
N.B. Please note that not all of our boots are immediately available in stock. However, we are able to order them for you and have them within a maximum of two weeks. If you have any questions, please do not hesitate to contact us by email.
The EGO7 Orion riding boots are a modern and stylish option for equestrians looking for high-quality jumping boots. Made from durable full-grain leather, these lace-up boots feature elastic laces for added flexibility and a comfortable, glove-like fit. The extra-soft leather front and rear elastic band ensure maximum comfort and freedom of movement, while the innovative E-tex material offers extreme wear resistance and easy maintenance. The full-length panel provides effective protection for the inner calf and promotes a secure contact with the horse. Overall, the EGO7 Orion boots offer a superior riding experience with a sleek and contemporary design.
EGO7 boots come in a range of sizes and combinations, ensuring a sharp, well-fitted and elegant style for all equestrians. These boots can be customized to your leg conformation by measuring your calf height and width, guaranteeing a made-to-measure fit that rivals bespoke boots. To find your perfect pair of riding boots, simply consult our size chart and select the size and combination that best suits your needs. With EGO7, you can achieve a flawless and comfortable fit that enhances your performance and style in the saddle.